http://signup.pi-fi.co
twitter: @getpifi
e-mail: hi@pi-fi.co
Learn & Earn: Kid's Worst Nightmare
Kids must solve math problems to earn time on the Internet. Parents easily can control when, and for how long, their kids use the Internet across all their kids' devices. Pi-Fi is a education-focused, parental control platform.
Pi-Fi is a education-focused, parental control platform.
Team
Startup Weekend ABQ 2014, 2nd place
Samat Jain

Developer • Computer Science, Informatics

Jose Trigueros

Developer • Computer Science

Morgan R. Nelson

Business, Branding, and Communications • Marketing and Operations
Special thanks to Joseph Hernandez, 3rd team member at SW ABQ
Market Opportunity
40.4M children aged 5-14
40.6M households with child who use internet
38.4M children aged 3-17 who access internet from home
Parental control market worth $1B in 2013, to double by 2018
Competitive Advantage
Making Parents' Lives Easier
Plug and Play Design
Software company. Hardware competitors are commoditized, while software competitors cannot offer our UX.
Cloud-based, and managed. We can update our device when we want, create better UX through agile software development and rapid deployment.
Business Model
Simplicity for consumers
| | | |
| --- | --- | --- |
| Initial Purchase | Hardware device | $30.00 |
| Reoccuring Purchase | Monthly subscription | $9.99/month |
Lifetime value of $600 for a subscription kept with a
child age 8–13.
Billed automatically via credit card
One subscription per household: not charged per child or per device.
Marketing Approach and Strategy
Targeted Web, Facebook, etc (SportXast) advertising. Parents in age demographic are young, Internet connected.
PTA/PTOs. Approach parents at PTAs, etc who are already more involved in children's development (tiger moms).
Word of mouth. Mommy bloggers, etc
Traditional media. Magazines, etc
Software Roadmap
Analytics. Parents able to find & track kids' problem areas, identify areas for tutoring.
High school. Older children, focus on college prep (SAT, ACT, etc)
Not just math. Reading comprehension: read Wikipedia articles, answer questions. Watch video lectures (i.e. Khan Academy), quick quiz. Vocabulary, flash cards, etc.
Integration w/ school. Teachers post homework on Pi-Fi: instant grading, analytics gathered for the school, and children are instantly rewarded.
Hardware Roadmap
Mobile Pi-Fi hotspot. Mobile Hotspot w/ Pi-Fi software for parents/kids on the go. Kids earn their time at home and use on the go, or vice versa.
Pi-Fit fitness tracker. Kids must do so much physical activity to earn time on Internet.
Reaching our 1st 100 customers
Charter Schools Parents
Trial of 100 customers over next 3 months to develop product and empirically (unique to our platform) discover what's best. Approach investors with real data of a product that works.
Financial Projections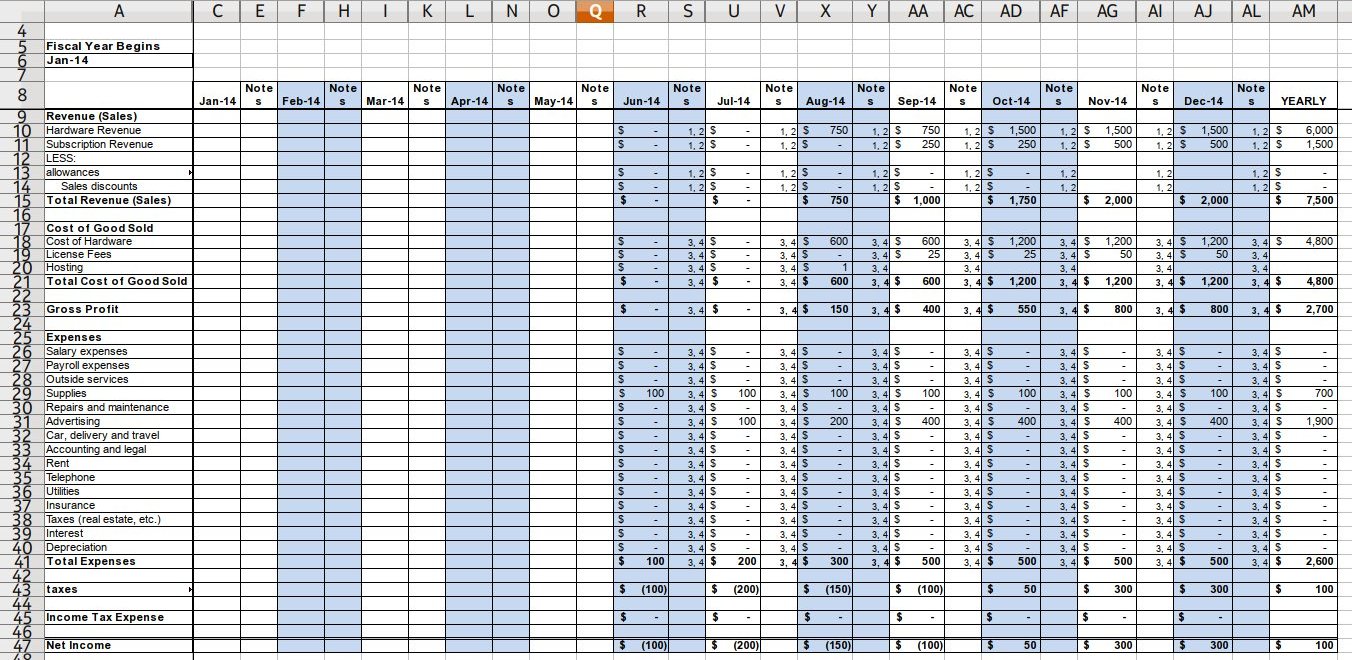 http://signup.pi-fi.co
twitter: @getpifi
e-mail: hi@pi-fi.co